Ways to Stay Safe While Tanning
Please do not apply any sun screen to your skin on the day you plan to tan. We will adjust the tan time for you. It's ok to use a sun block for tattoos or scars.
Before tanning in any UV tanning machine take a few minutes to do the following.
Remove All Jewelry & or Time Peces
Clean your Skin to Remove Facial Make Up (Perfume and Antiperspirant)
Liberally Apply your Favorite Tanning Lotion to All of Your Skin
Always Wear Eye Protection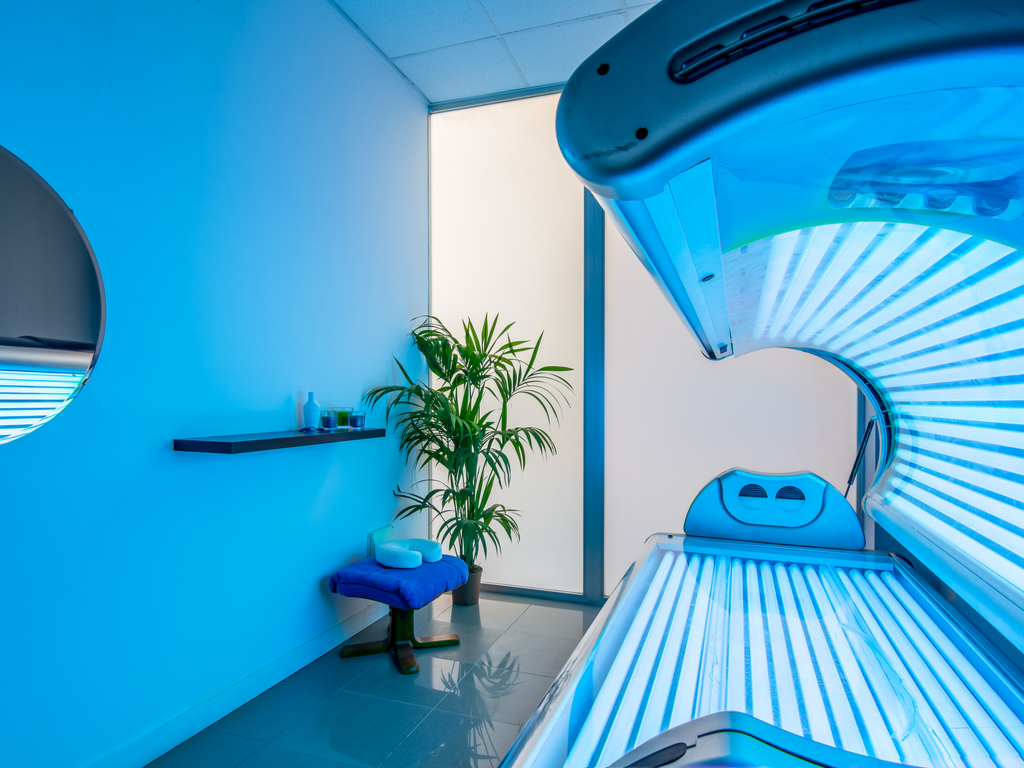 To extend the life of your tan and maintain its glow use a moisturizing body wash. A gentle exfoliant and always moisturizing immediately after while skin is still damp.
For your Convenience
We have a fully stocked beauty bar for you to freshen up after you tan.
When you purchase an indoor tanning lotion from us, we will store it for you for up to 12 months. No need to worry about forgetting your favorite lotion.


Why you should use a Tanning Lotion
You know it we all know it. It's why we tan better at our favorite swim spot or while getting our exercise outdoors when our skin is dewy most or all out drenched we always get a darker tan faster tan when our skin is dry. Dry skin causes your skin to "slough" easy causing your tan to fade quicker. When you tan with a lotion your skin retains its moisture balance and therefore your tan last longer. Increase the results of each tanning session, slow down the natural slough process.